Our Pledge to Serve
It is with great honor that Council House Goldens is given the opportunity to find a meaningful way to say thank you to the service men and women of our armed services by partnering with an exemplary organization, Northwest Battle Buddies.

Northwest Battle Buddies, with founder and President Shannon Walker at the helm, provides highly trained services dogs at no charge to qualifying veterans with PTSD.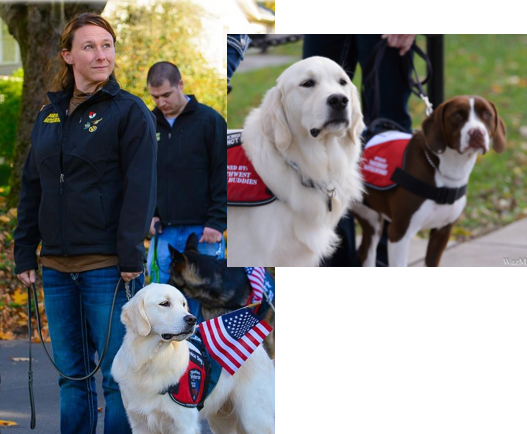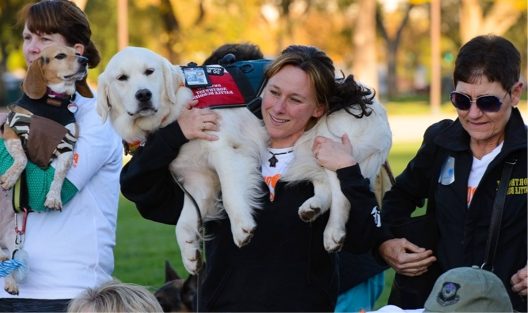 We have promised to give a puppy from each litter, or in some instances, an entire litter to be raised by carefully selected foster families in preparation for their extensive training as highly qualified service dogs, and then training with their veteran to form an enduring bond known by Northwest Battle Buddies as a "team."
Service dogs trained for this high calling must be of sound body and mind to be a lifelong companion and working dog for their veteran. Northwest Battle Buddies' trained service dogs must be reliable, trustworthy, steady under pressure and unwavering in their task. To have our puppies succeed in this program has tremendous value as a standard of measure for us and our breeding efforts.
Pictures tell the ultimate story. We hope you enjoy these images and videos as much as we do!
For more information about Northwest Battle Buddies, please click on the link below.
Visit Northwest Battle Buddies